Our terrain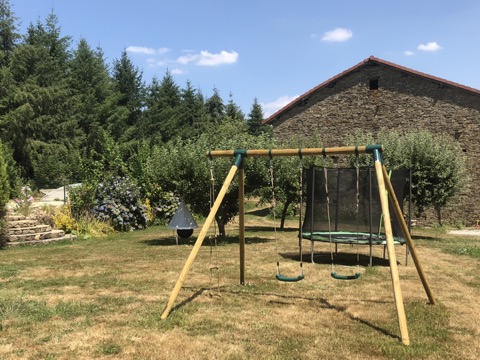 Our terrain of 3 hectares is, due to its sunny and quiet location, ideal for relaxing in the holidays.
The domain is a wonderful playground for children. On the grounds are a swing, a trampoline, a basketball board and a shed with toys.

Our heated pool is surrounded by a fence and at night the pool is often closed with a cover.
The use of the playground and the pool is for your own risk. For safety purposes we ask parental guidance for the use of the playground and the pool.
The forest around our site is very suitable for hiking.
There is a sauna with a wood-burning stove at a quiet, beautiful spot on our site. Guests of "les Ourgeaux" can reserve the sauna at an additional cost (including wood for the wood-burning stove, towels and bathrobes). The sauna is closed in the event of extreme heat and drought.